CIP Modular is always growing! Below are the positions that are currently open and most urgently needed.
If you're interested in these or any other construction related positions, please apply directly to the job postings on Indeed, or submit resumes / inquiries directly to [email protected]
Updated: September 21, 2022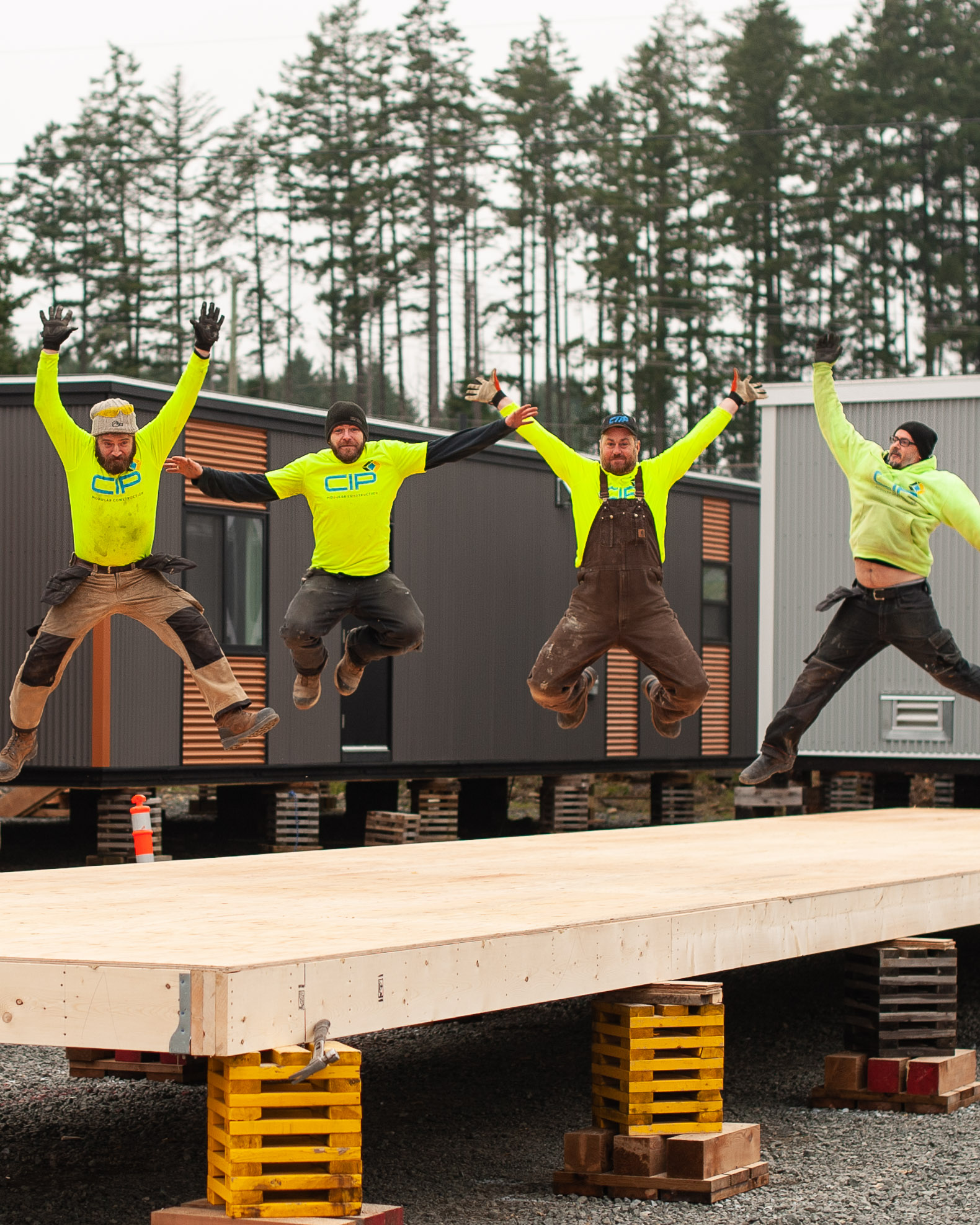 CIP is looking for a yard foreman for its Nanaimo-based manufacturing operations. The foreman will manage supervisors and workers, motivating them to complete tasks on schedule. Additionally, the foreman will read blueprints and construction plans, manage the maintenance of equipment, and manage paperwork, schedules, supplies, and more. Travel is not required.
This role requires a good understanding of construction (journeyman preferred) and strong computer and communication skills.
Full details available on Indeed
We are looking for an experienced carpenter for our modular construction crew. You will be responsible for framing and finishing high-end modular classrooms, offices, homes, and all other types of modular buildings.
Experience in modular construction is an asset, but is not required.
Full details available on Indeed
We are looking for an experienced Class 1 driver to transport modular buildings in BC and Alberta.
Requirements:
Must have commercial driving experience with wide load experience.
Some site-specific and modular-specific training will be provided.
Based in Nanaimo, working primarily in British Columbia. Most work will be local to the island, though the flexibility to do some remote work for up to three weeks at a time is required.
Full details available on Indeed
https://ca.indeed.com/job/class-1-driver-oversize-modular-buildings-eb87842b65a7900f