Below are the positions that are currently open and most urgently needed.
If you're interested in these or any other construction related positions, please apply directly to the job postings on Indeed, or submit resumes / inquiries directly to [email protected]
Updated: August 23, 2023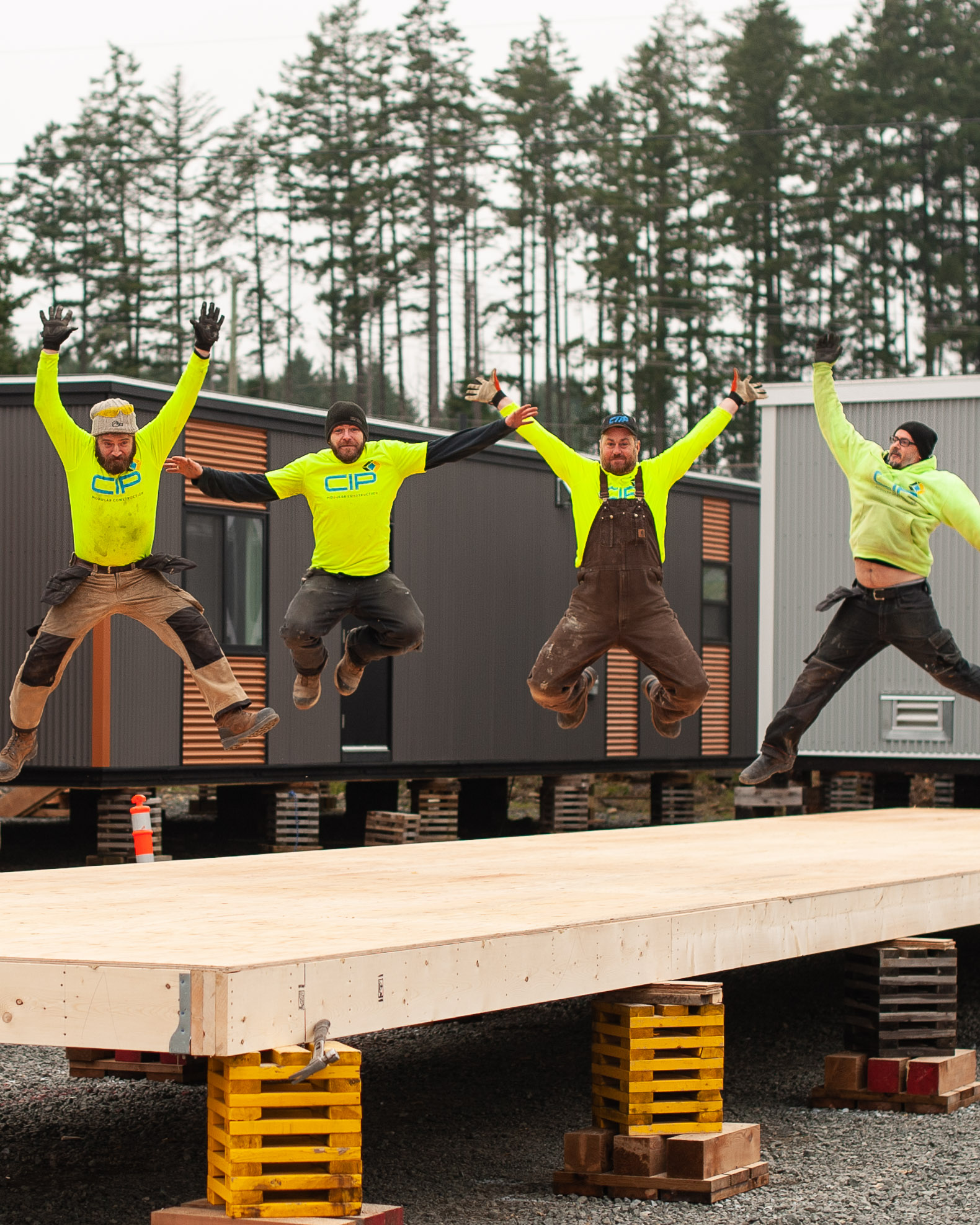 CIP Modular is looking for experienced Carpenters / Framers to join our modular installation and construction team.
You will be responsible for installing high-end modular classrooms, offices, homes, and all other types of modular buildings, as well as contributing to various framing, finishing, and other construction work on new and finished builds.
This position is Nanaimo-based, and involves both out of town work with overnights (throughout Vancouver Island as well as the mainland) and day-trips based out of our manufacturing facility in Nanaimo.
** FLEXIBILITY FOR TRAVEL FOR UP TO 3 WEEKS AT A TIME IS REQUIRED.**
The ideal candidate is central-island based, and eager to travel to jobs sites throughout BC for several weeks at a time. Overtime and LOA pay will apply during out of town work.
For this position we are looking for an experienced carpenter or construction worker who has several years of experience on job sites, and a broad skill set that they are looking to develop further (concrete work, framing, finishing, etc).
Experience in modular construction is an asset, but is not required.
CIP Modular is a full-service modular construction company specializing in a range of services including modular construction, transport and installation. The core focus of our business is to exceed customer expectations by delivering superior modular building products and services. We are fully certified by the Canadian Standards Association. We offer a competitive wage and an excellent benefits package (Dental, Extended Health, Vision, etc).
We sincerely thank all applicants for their interest, however only those candidates selected for interviews will be contacted.
Salary: $32.50-$37.50 per hour
Submit resumes to [email protected]